Becoming A New Saint:
Exploring the Path of Emerging as Warriors from Our Broken Hearts
A Dialogue with adrienne maree brown

:
Friday, December 1st, 2023 at 7:00 pm ET
A Day of Practice with the Durham Community

:
Saturday, December 2nd, 2023 from 9:00am - 5:00pm ET
"Each of us can be a new saint." ~ Lama Rod Owens
Saints, spiritual warriors, bodhisattvas, zaddikim—no matter how they are named in a given tradition, they all share a profound altruistic wish to free others from suffering. Saints are not beings of stained glass or carved stone. "Each of us can be a new saint," says Lama Rod Owens. "In our pain, our trauma, and all our complexity, we all can—and must—awaken the virtue of our compassion for the benefit of our communities, our planet, and our own souls."
Join Lama Rod in Durham, NC for a deeper exploration into his newest book,
The New Saints: From Broken Hearts to Spiritual Warriors
.
A Dialogue with adrienne maree brown
​​Friday, December 1st, 2023 at 7:00 pm ET | Hayti Heritage Center
804 Old Fayetteville St, Durham, NC 27701
Lama Rod will join adrienne maree brown in conversation to explore the path and practices of New Saints. Bring or purchase a book to have it signed at the event. 
About adrienne maree brown
adrienne maree brown grows healing ideas in public through her multi-genre writing, her music and her podcasts. Informed by 25 years of movement facilitation, somatics, Octavia E Butler scholarship and her work as a doula, adrienne has nurtured Emergent Strategy, Pleasure Activism, Radical Imagination and Transformative Justice as ideas and practices for transformation. She is the author/editor of several published texts, cogenerator of a tarot deck and a developing musical ritual.
A Day of Practice with Lama Rod Owens
 
Saturday, December 2nd, 2023 from 9:00am - 5:00pm ET | Durham, NC
Location will be provided following registration.
In this daylong retreat, Lama Rod shares personal stories, spiritual teachings, and instructions for contemplative and somatic practices that reinforces the truth of our interdependency—allowing us to be of service to the collective well-being, and to call on the support and strength of the countless beings who share our struggles and hopes.
This retreat is open to both beginners and those who are already familiar with meditation and Lama Rod's work.
FAQs
Where exactly is the retreat?
The Durham retreat location will be provided in the confirmation email that you receive following registration. That email will also provide details about accessibility, parking, lunch, and our COVID care policies.
What is the COVID policy?
All attendees should test for COVID before arriving and must wear masks days of for the Fri evening event.
For the Saturday daylong, masks are optional but recommended. If you test on Friday, you do not need to retest on Saturday. 
Will food be provided during the daylong retreat?
Lunch will not be provided, and there are no walkable places to eat lunch nearby.  We suggest bringing lunch.  Tea, Coffee, and snacks will be available throughout the day.
What if I cannot attend the whole retreat?
You are encouraged to join us for the entire retreat. If you need to arrive late or depart early, we ask that you plan to do so during the lunch break (between 12:00-1:00pm).
Is there a refund policy? 
Refunds for the retreat are available prior to November 22nd, 2023 minus a $50 admin fee. After this date, we are not able to issue refunds.
There are no refunds available for the Friday dialogue.
Is there financial assistance available?
Through the support of those who register at the Pay it Forward registration option, we have a limited amount of scholarships available. Email [email protected] if you are in need of financial assistance. If you are able to contribute to our ability to offer scholarships, your generosity by choosing the "pay it forward" registration option supports our ability to offer more financial support. 
Will retreat recordings be available?
While the retreat organizers are working towards accessibility in as many ways as possible, we cannot currently confirm that recordings will be available following the session.
Other Questions?
For any issues completing registration, please contact [email protected].
For any other questions about this series, please contact [email protected].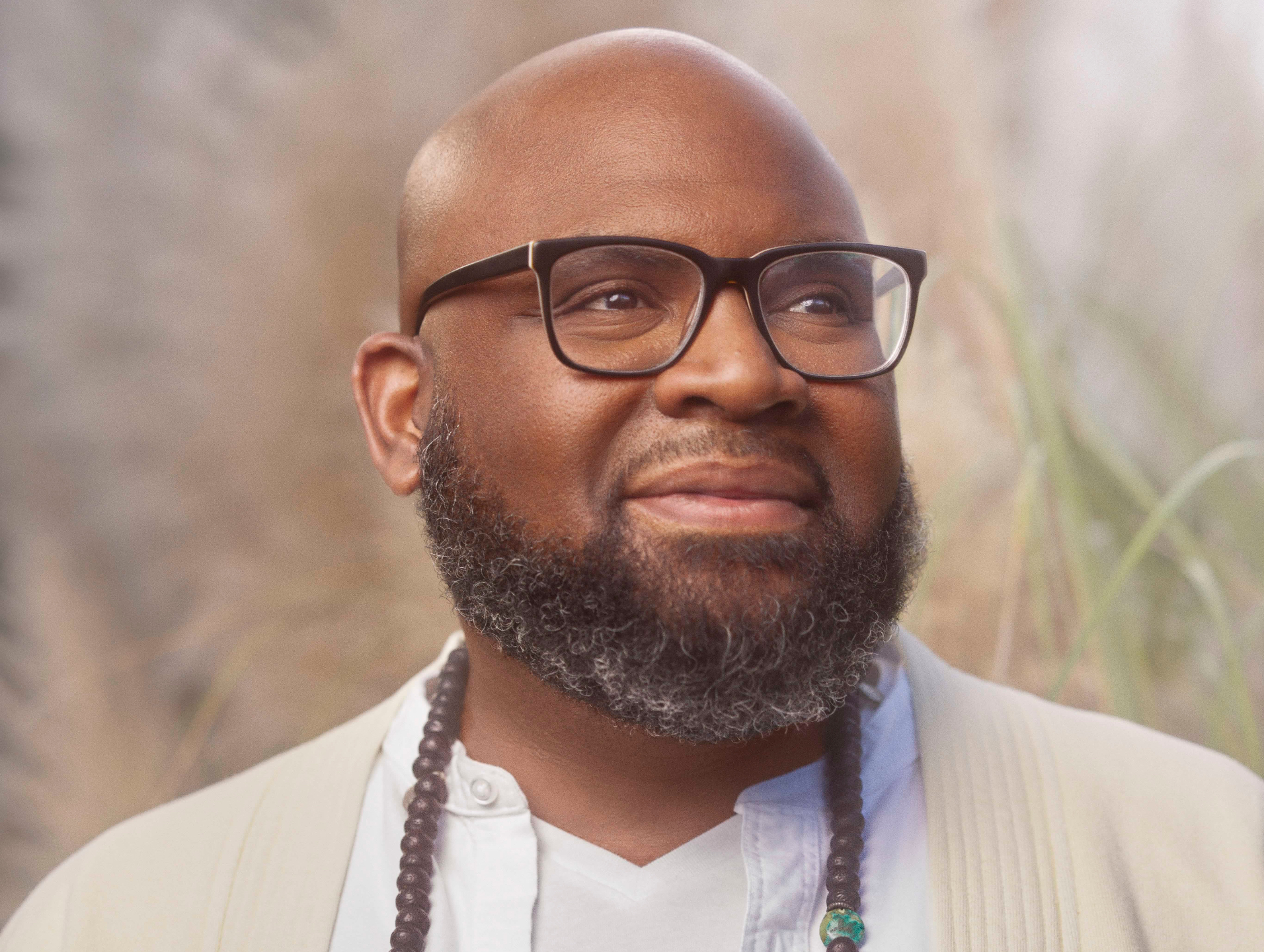 About the Teacher
Lama Rod Owens is a Black Buddhist Southern Queen. An international influencer with a Master of Divinity degree in Buddhist Studies from Harvard Divinity School. Author of The New Saints: From Broken Hearts to Spiritual Warriors, Love and Rage: The Path of Liberation through Anger and co-author of Radical Dharma: Talking Race, Love and Liberation, his teachings center on freedom, self-expression, and radical self-care.
A leading voice in a new generation of Buddhist teachers with over 11 years of experience, Lama Rod activates the intersections of his identity to create a platform that's very natural, engaging, and inclusive. Applauded for his mastery in balancing weighty topics with a sense of lightness, the Queen has been featured by various national and international news outlets. 
Highly sought after for talks, retreats, and workshops, his mission is showing you how to heal and free yourself.